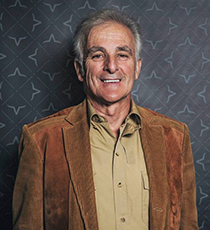 Richard Gareau
514-963-1553
Richard Gareau began his career in the shopping centre industry in 1967 with the marketing firm of Lou Schneider Promotions. He soon joined the Fiesta Group, who were mandated to advertise and promote the Ivanhoe group of shopping centres. He remained in the field of marketing, advertising and promotion for a period of six years as vice-president of R.F. Brothers Management Ltd., a firm specializing in the marketing of shopping centres.
In 1973 he earned his designation as certified marketing Director (C.M.D.) awarded by the International Council of Shopping Centres. He then joined Toulon Development Corporation, as director of marketing and over the following five years was involved in not only marketing but all aspects of property management, including leasing. Toulon Development Corp. owned and managed 16 shopping centres ranging in size from 90,000 square feet to over 750,000 square feet located throughout the provinces of Ontario, Quebec and the Maritimes. When Richard left Toulon Corporation he was senior vice-president, responsible for all aspects of management and operations.
In 1978, he earned his designation as Certified Shopping Centre Manager (C.S.M.). He then formed his own company in Gareau Castonguay Inc., and has been involved ever since in leasing commercial retail space for various shopping centre developers. Gareau Castonguay Inc. was also mandated by numerous Quebec retailers to handle all aspects of their lease negotiations and expansion programs.
In 1991, Richard changed the name of his corporation to "Groupe Immobilier R. Gareau Inc.", at which time his brother Charles, joined the company and started representing retail clients. Richard received his permit as a Chartered Real Broker in 1991, and his son Frédérique joined the company in 1996, and he also has his Chartered Real Estate Broker license. The group specializes in tenant representation mostly in the Province of Quebec.